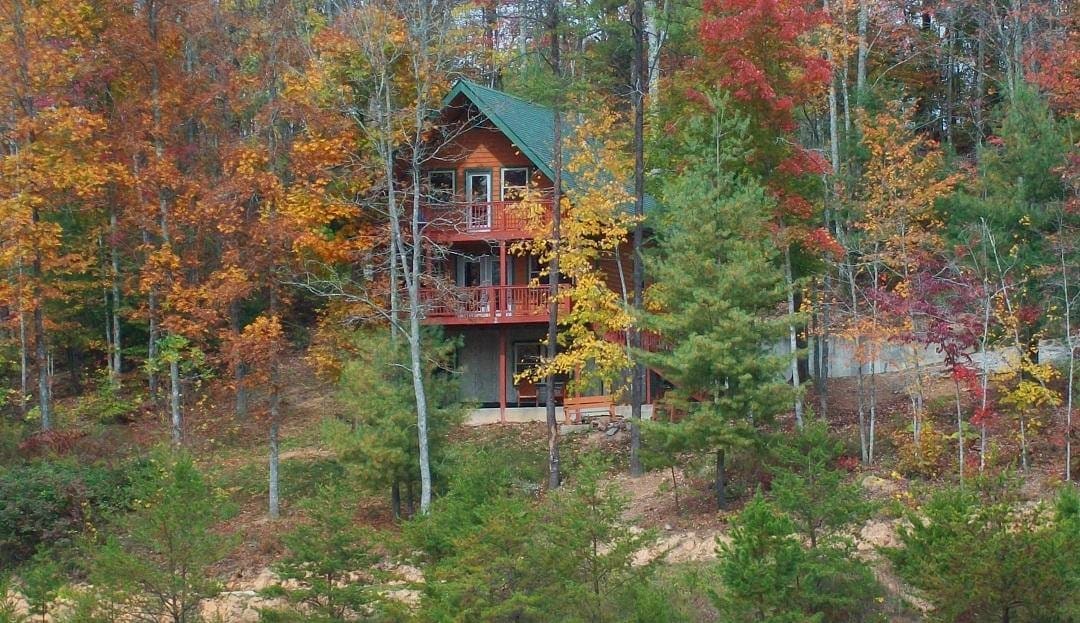 If you're looking for the perfect place to enjoy a relaxing Thanksgiving getaway, there's no better choice than a Red River Gorge cabin. Red River Gorge is beautiful at the beginning of November. The leaves are still turning and falling off the trees and the departure of fall brings in a chill in the air and excitement among the locals. A stay at Scenic Cabin Rentals will put you right in the middle of some of the country's most breathtaking scenery.
Many families come to celebrate Thanksgiving in Red River Gorge. Part of the charm of coming here for Thanksgiving is the family atmosphere, great views, and the abundance of entertainment.
A great Thanksgiving Day in Red River Gorge would consist of waking up in the morning to the gorgeous views. Muffins would bake in the oven and coffee would brew. Sitting on a rocking chair on the porch, sipping coffee, eating muffins, and planning out the day, the adults would have a relaxing and breathtaking kickstart to the holiday. Kids would start to wake up and of course, would run to the many entertaining features of the cabin. They might play a board game, work at their pool table skills, watch some tv, play a card game, or jump in the hot tub. The family would turn on a football game while the turkey finished cooking. Then, everyone would gather around the table and partake in a delicious meal. When all of the food was finished the family might take a nap, watch more football, or sit in front of the fireplace and play a game. They also might go out for a short hike. At the end of the day, hot chocolate would be sipped and the adults would take a dip in the hot tub to relax after the busy day of celebration.
A Thanksgiving in Red River Gorge is a great opportunity for families to reconnect and spend time in a relaxing environment that takes minds off of the business and stress of life.
Book Your Thanksgiving Cabin Today!