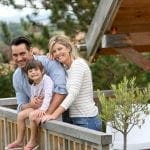 15% off throughout August with code AUGUST15
Also, get a third night free if you stay Monday through Thursday
Experience the Joy of the Holidays in the Most Beautiful Little Place on Earth, Red River Gorge Christmas time is a cheerful one, especially in Red River Gorge. When you arrive, you can sense joy in the air. Your heart is bound to flutter, and your soul will surely...